Explore
Relive Wisconsin's Rise to "America's Dairyland"
---
About Us
Explore history by the acre on the former grounds of Nelson Dewey's estate! From 1800s machinery to a re-created rural village, experience Stonefield – the kind of agricultural community that cultivated Wisconsin's growth. See with your own eyes the first tractors that turned the soil for our rolling hills of wheat and corn and learn why our pastures are dotted with grazing Holsteins. Relive the story of Wisconsin from the beginning on a tour of the home site of Nelson Dewey, our first governor. Make a connection with our agricultural roots with a stroll through Stonefield's re-created rural village, visit a 1900s farmstead, and explore the largest collection of farming objects in the state at the Wisconsin State Agricultural Museum. Stonefield shares how Wisconsin became "America's Dairyland" and much more!
---
Things To Explore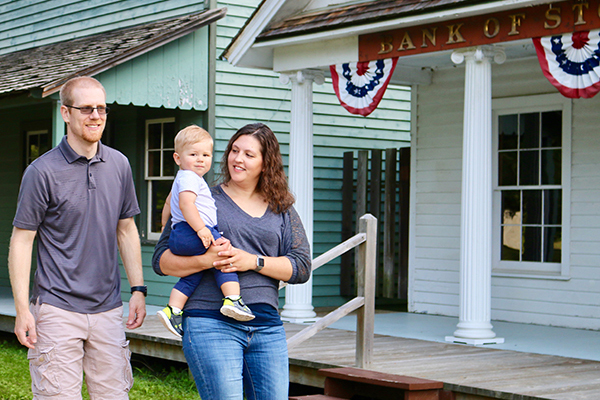 1900S FARMING VILLAGE
Stroll down the boardwalks and stop into 30 shops and factories that offer a historic perspective of farm life in rural Wisconsin. From the Co-op Creamery and Cheese Factory to the Saloon and Newspaper Office, these products and services provide a glimpse into rural life in the early 20th century.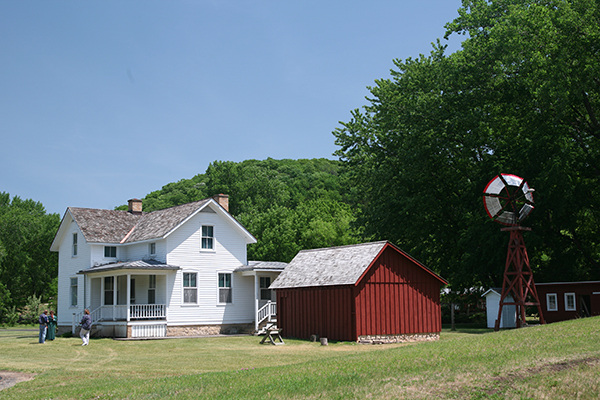 1901 PROGRESSIVE FARMSTEAD
See how farm life changed at the turn of the 20th Century. Enjoy the comforts of a 1901 home in rural Wisconsin with the new technologies and ideas that made life for rural farmers safer and more convenient.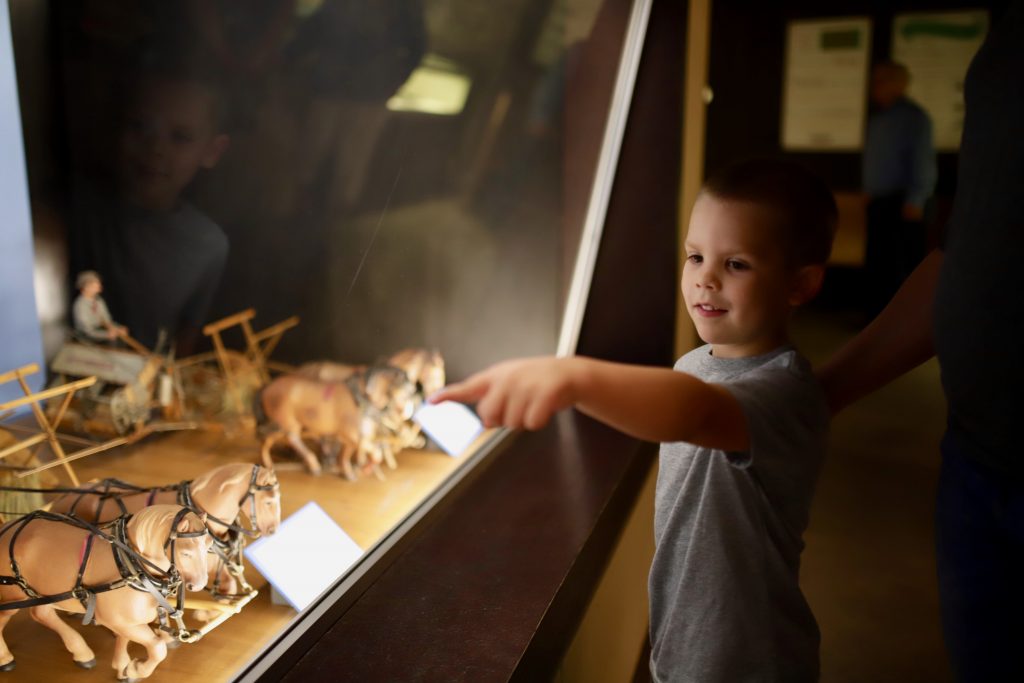 STATE AGRICULTURAL MUSEUM
Explore Wisconsin's largest collection of farm tools, models, and machinery detailing the state's agricultural past! Learn about Wisconsin farming, large and small, featuring everything from hand held tools for wild rice harvesting and wheat planting to large farming machines and the colorful characters that helped make Wisconsin "America's Dairyland."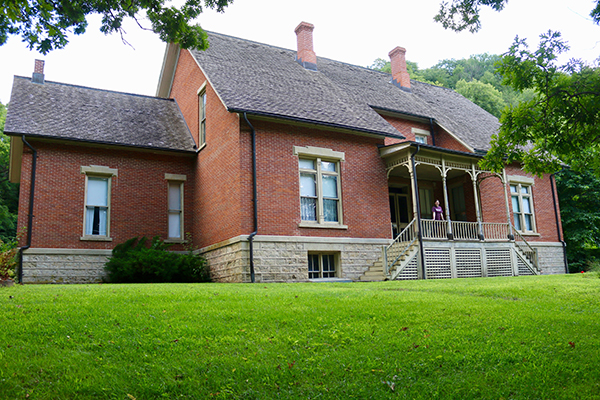 GOVERNOR NELSON DEWEY HOME SITE
Discover the fascinating story of Wisconsin's first governor, his family, and his farm. After serving as governor, Dewey, his wife Catherine, and their children, Kate and Nettie, returned to Cassville and lived in a Gothic Revival home on a 2,000-acre agricultural estate. Today guests can tour the mansion built on its footprint.
Stonefield Gallery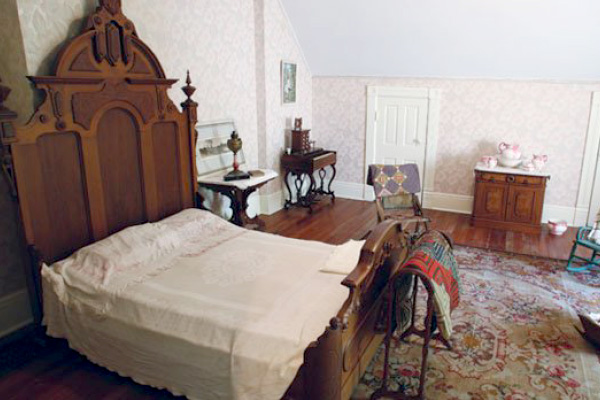 ---
Learn with the Wisconsin Historical Society
Virtual and In-person Programs
Get ready to give your young learners the best field trip memory of the year. WHS is excited to bring back our popular sensory-rich, wonder-filled, on-site Field Trips at our historic sites and museums. We are also continuing our live, interactive online programs to bring creativity, critical thinking, and empowered storytelling into your classroom!
Wisconsin Historical Society Sites
Stonefield is one of the 12 historic sites and museums owned and operated by the Wisconsin Historical Society. Explore all of these sites below.